JIMMY'S GUITAR LESSONS FAQ:
I see a lot of electric guitar media on here but very little acoustic. Do you teach acoustic guitar?
Yes, I teach all levels of acoustic guitar lessons. Electric is my first instrument and most of my music industry performances and credits are electric guitar based. However, I have played acoustic guitar for many years. You can hear some of my acoustic work by clicking on the link or music player below:
JIMMY CYPHER – Go West
What is your teaching philosophy?
Much of my approach is unconventional, based on many years of trial and error, seeing what works and what doesn't.  Also, when you have been in the business as long as I have, you see a pattern: the people who are successful guitarists in the pop world think about music very differently than those in the classical world.  And guitarists who have the largest repertoire of popular songs and get paid to play for a living do so, by not learning the exact tabs as taught on youtube, etc.  Many of the most innovative and legendary guitarists do not read music on a traditional treble clef at all.  Most guitar method books are still based in classical methoids which is like trying to win the super bowl using training techniques taught in the 1950s.  Your rock and pop guitar heros do NOT learn this way!  For more on these topics click on the link to my video page for Jimmy's Top 10 guitar lessons myths.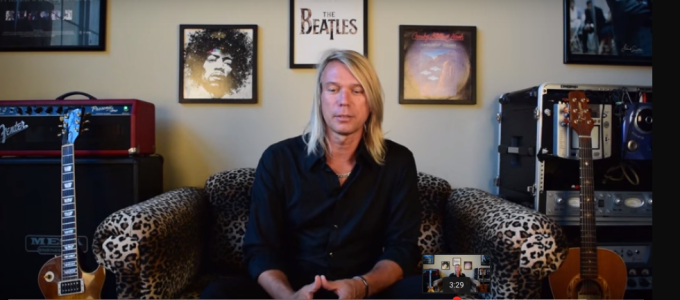 Teaching Philosophy Part I
Teaching Philosophy Part II
Do you do in home lessons?
Unfortunately, I am too heavily booked to do in home lessons. All guitar lessons are held at my Atlanta or Marietta/Alpharetta lesson studios. At present, my Marietta and Alpharetta locations are almost always booked with a wait list. However, my Atlanta location is conveniently located right down the street from Guitar Center's rhythm city. I manage my own studio, so I have extended evening and weekend hours. As a result, I can usually find a time slot for lessons that works, is convenient for you and keeps you out of the horror of rush hour traffic.
Guitar lessons Atlanta directions from Atlanta
guitar lessons atlanta alpharetta directions
Do you teach young children?
Generally speaking, I teach ages 13+ (beginner) or 11+ (with 2 or more years experience on guitar or other instruments) . The guitar is not the most child friendly instrument, mainly due to the initial pain experienced on the fingertips, small hands that cannot yet make certain stretches and the fact that nothing really sounds good on the guitar for the first 2-4 weeks. Taken together, most children find this to be very frustrating. You can get around the stretch problem with a smaller scale children's guitar but even then, my lesson curriculum starts with contemporary music fundamentals and moves warp speed. Most of my clientele consists of those who have tried lots of other guitar methods and teachers but were not happy with the results. For these reasons, I have learned that my teacher method generally is most effective for ages 13+. There are exceptions to everything, however, and I have taught many gifted children in Atlanta, some as young as age eight. If you have a younger child who really wants to ROCK and who has had some success playing other instruments, by all means give me a call.
Should I start out on the Acoustic guitar if I want to play Electric?
I'm not sure where this Urban Legend started maybe with college professors in the 1950s who hated loud rock guitar "devil music" — but the answer is NO. By all means, start out on the instrument you would like to play most. Let's dive into this a bit deeper and take a good look at this sentence:
In order to play the electric guitar, one must first learn to play the acoustic guitar.
Now replace the underlined words with:
In order to play the saxophone, one must first learn to play the tuba.
One can easily see the absurdity in the latter sentence but we are so accustomed to hearing this about guitars that this myth has become semi-accepted as fact. The techniques needed to effectively play acoustic guitar versus electric guitar begin to diverge in lessons around 6-12 weeks. That assumes, of course, that the guitar lessons are being taught well and that the guitar teacher is qualified.
What should I bring to the first guitar lesson?
All you need is your guitar and if possible, a portable audio or preferably video recording device such as a smartphone. If you don't have such a device, no worries I can record it for you.
Should I buy a beginner guitar method book before coming for lessons?
Nope. Save your money. Most of those beginner lesson books teach 19th century songs that predate copyright and intellectual property laws. As a result, the publisher doesn't have to pay artist royalties and therefore their profit margin is higher. Good for them; bad for you. All you have to do is show up with your guitar and be ready to ROCK! It'll show you everything you need to know and then some. In all my years as a guitar teacher, I've never had a student complain that my lessons gave them too little to practice!