ATLANTA'S BEST GUITAR LESSONS OR YOUR MONEY BACK
Guitar lessons in Atlanta offers high quality instruction for all levels by Jimmy Cypher. Widely regarded as Atlanta's finest and most effective guitar teachers, his lessons have helped thousands of students reach their goals. Cypher learned the art of guitar very quickly under the tutelage of several well-known and gifted guitarists. Among them were guitar legend Joe Satriani, Paul Chapman (of UFO fame), Favored Nations recording artist Doug Doppler (himself a protege' of guitar hero Joe Satriani), and Musician's Institute instructors Vic Trigger and jazz guitarist John Almace.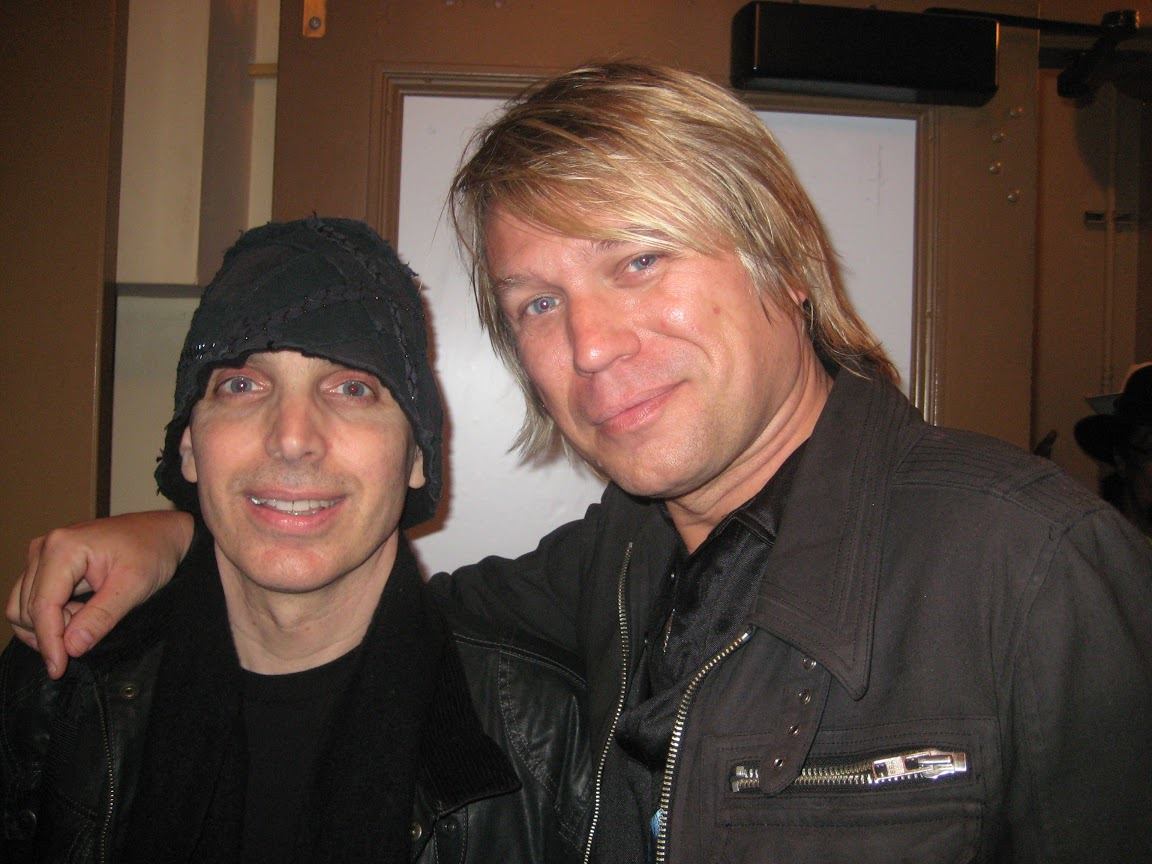 Jimmy and Joe Satriani
Instruction emphasizes the most up to date techniques for a variety of musical genres. Jimmy brings his years of experience working with contemporary styles to bear to present an ultra-modern course of study in guitar lessons that stresses only the most relevant and useful of information in a clear and concise manner. The result is hi-yield, applied instruction that is custom tailored to your specific goals and musical tastes. It is the norm for beginners to learn the generalized guitar techniques necessary to play a sizeable catalog of contemporary music in as little as 3 months, with 30 minutes a day or more of practice. Experienced guitar players many in local, regional and national touring bands — are often surprised at their newfound ability to break new songwriting ground and/or cut up the entire fret board with blistering solos in as little as eight weeks.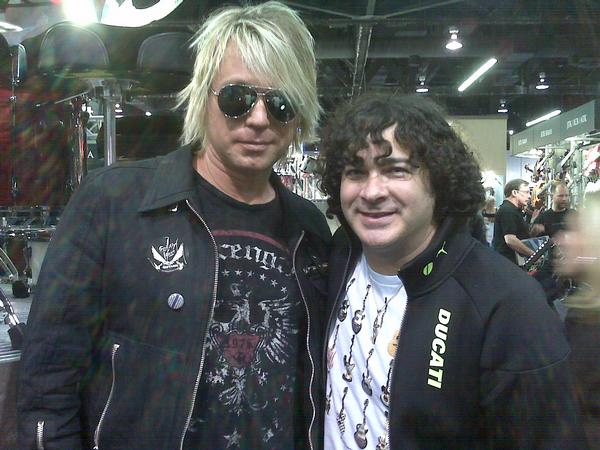 Jimmy And Doug Doppler
Through unorthodox approaches that range from counter-intuitive to outright enigmatic, even 20 year veterans have discovered new ways to tap into phrasing and emotion in their playing in ways previously unexplored. Many, many students have found that adherence to recommended materials have solved their musical frustration where other approaches have failed. His general concepts of music have been meticulously crafted through years of spiritual and musical self exploration, study at G.I.T and private lessons, recording/producing/arranging his own music and those of other artists, and many live shows. It is not uncommon for instruction to overlap into studio production, song arrangement and live show performance coaching. As a recording artist, Cypher is well known in the Atlanta scene and beyond. He has recently remixed with Z Morse: Chief sound designer — Paul Oakenfold's Perfecto records, and is currently working with grammy award winning DJ FORD on the SIR IVAN project. He has also worked and performed with rock icons Jeff Carlisi (.38 Special), Ed King (Lynard Skynard), and Derrick Saint Holmes (Ted Nugent) in the Camp Jam Master Class guitar clinics.
ACOUSTIC OR ELECTRIC GUITAR LESSONS IN ATLANTA
"Music should be one of the most rewarding experiences in life. I've been in the music business for a long time now and playing for even longer. I went through many hurdles along this path and my main goal as a teacher is to help students reach their goals in a very direct and enjoyable way. If I can save others from unnecessary frustration, then both teacher and student have accomplished something very worthwhile." — Jimmy
Instruments Taught: Electric , steel string Acoustic Styles Taught: Rock, Classic Rock, Blues, Funk, Metal, Reggae, Country, R&B, Folk. Locations — Downtown, Midtown, Marietta Lessons Scheduling To enroll, just call (404) 932-8430 or you can email Jimmy. Scheduling is highly flexible. As Atlanta ranks second only to Los Angeles nationally for "worst traffic," a special effort is made to accommodate those driving considerable distances from the suburbs that want to avoid the horror of Atlanta's rush hour. You will need your own guitar.
Please visit the rates and policies pages on the drop down menu
contact info for guitar lessons
atlanta guitar lessons gift certificates